Gates
Bufftech vinyl gate systems are extremely durable and attractive. With any style vinyl fence you choose from Bufftech, you may also choose to install a gate as well. Gates can come in almost any shape, size or texture, and depending on the style and texture of the type of fence you choose to have installed, you may be able to add on a few perks. Below are a few examples of vinyl gates with different options. If you find a style gate you like, write down the description from the picture's caption. We cannot guarantee that all the styles and options will be available for the type of vinyl fence you have selected to have installed, but this is certainly a good place to start. Please do not hesitate to call us with any questions you may have.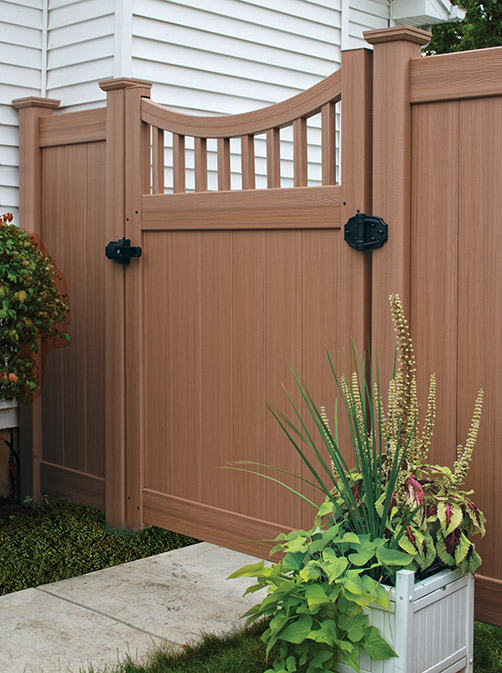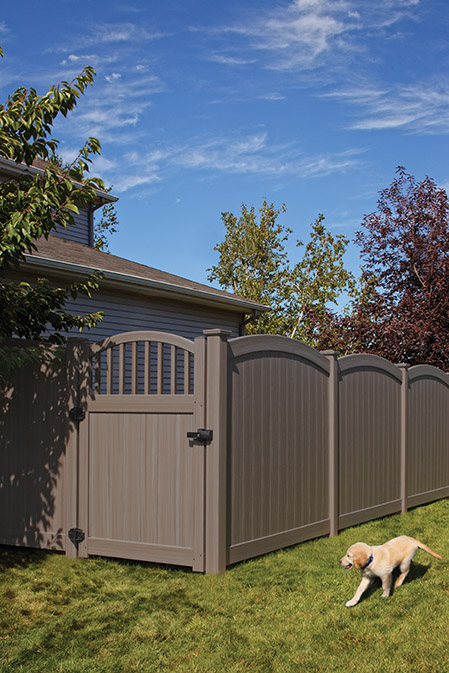 Colors: (color options will depend on the type of vinyl fence you choose)
White
Almond
Arbor Blend
Arctic Blend
Brazilian Blend
Canyon Blend
Clay
Frontier Blend
Honey Blend
Sierra Blend
Timber Blend
Weathered Blend
Textures:
Accessories:
Heavy-duty internal aluminum frame.
Riveted rail sockets and diagonal bracing.
Heights:
Lifetime limited warranty with SureStart™ parts and labor protection.