For a durable, low-maintenance decorative fence with a classic wrought-iron look, choose ornamental aluminum fencing.
We typically work with two brands of ornamental aluminum fencing:
Ultra Aluminum and Ameristar
Ultra Aluminum
UAF 200 Flat-Top

UAF 250 Flat-Top With Spear

UAF 201 Flat-Top

UAS 100 Spear-Top

UAS 150 Staggered Spear-Top

UAS 101 Spear-Top

UAS 300 Concave

UAS 350 Convex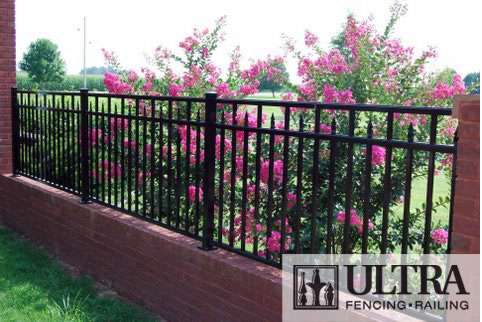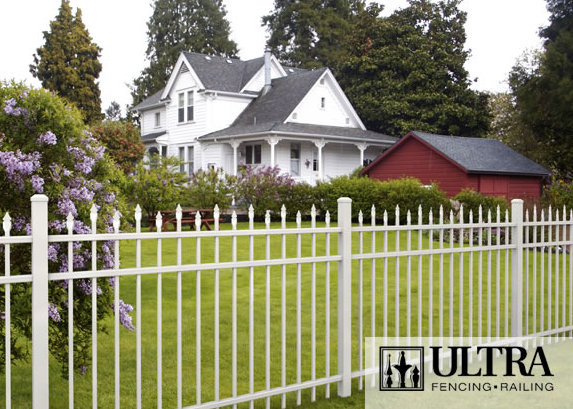 Ultra's line of low-maintenance, high-quality ornamental aluminum picket fencing is a great alternative to a traditional wrought-iron fence. They offer a complete line of handsome, durable, easy-care styles in residential and commercial grades. Ultra makes a variety of ornamental aluminum fencing for every neighborhood, home, style, and commercial application.
We like to install Ultra Aluminum Fencing because they use only the strongest aluminum alloys and incorporate 20% more aluminum in all their rails than most of their competitors. The entire assembly is protected with their Powdercoat™ finish, a durable finish that is typically twice as thick as most other types of paints and enamels.
Stainless steel fasteners

High strength alloy with Powercoat finish­
3'

3 1/2''

4'

4 1/2''

5'

6'

Custom width or height sections are available.

Sections come in 6' width or custom per client's request
Black

Satin Black

Bronze

Satin Bronze

Beige

Satin Khaki

White

Satin White

Forest Green
ULTRA FENCE STYLES ARE AVAILABLE IN THESE COLORS